Your wedding day will be a fun filled and busy day that will go by at the blink of an eye. To help make things go smoothly and to be as stress free as possible it is a good idea to organise and schedule your wedding day. If you are like most brides and grooms you probably have no idea how much time you should allocate for each part of the day. So here is how I like to break up the day as a wedding photographer so that you have enough time to relax and not be rushed throughout the day.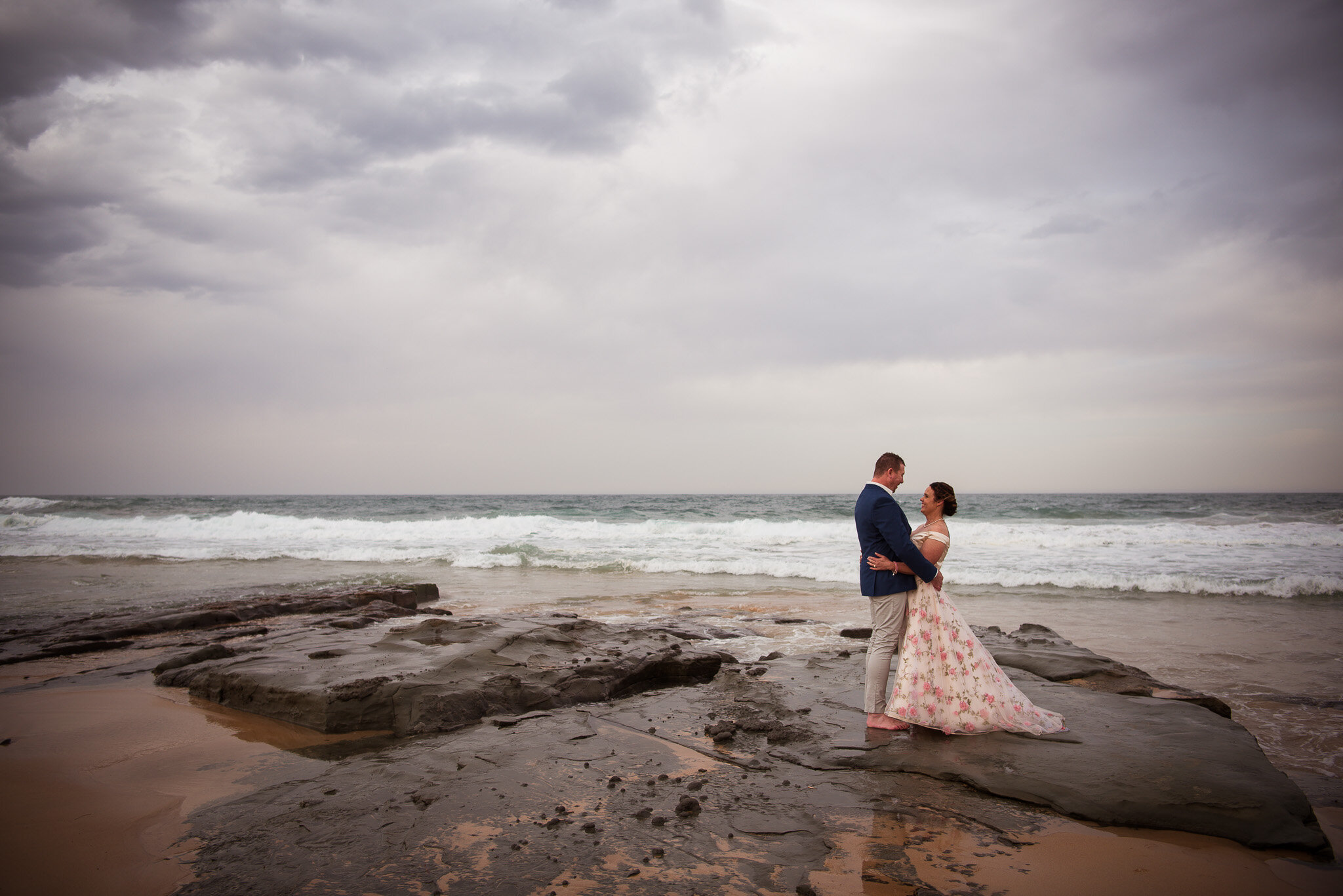 Groom Prep
Allow 30 minutes to 1 hour
The very start of the day usually begins with a visit to the grooms house. In this time I like to cover everything from the groom sitting around chatting to his groomsmen and family, to everyone getting dressed and ready to go. Also plan time around getting dressed. You will be surprised at how long it can take to get dressed, especially if you are not used to tying ties and bow ties. Most grooms will plan to arrive at the ceremony 30 minutes earlier then their bride or partner, so take that into consideration with your timeline.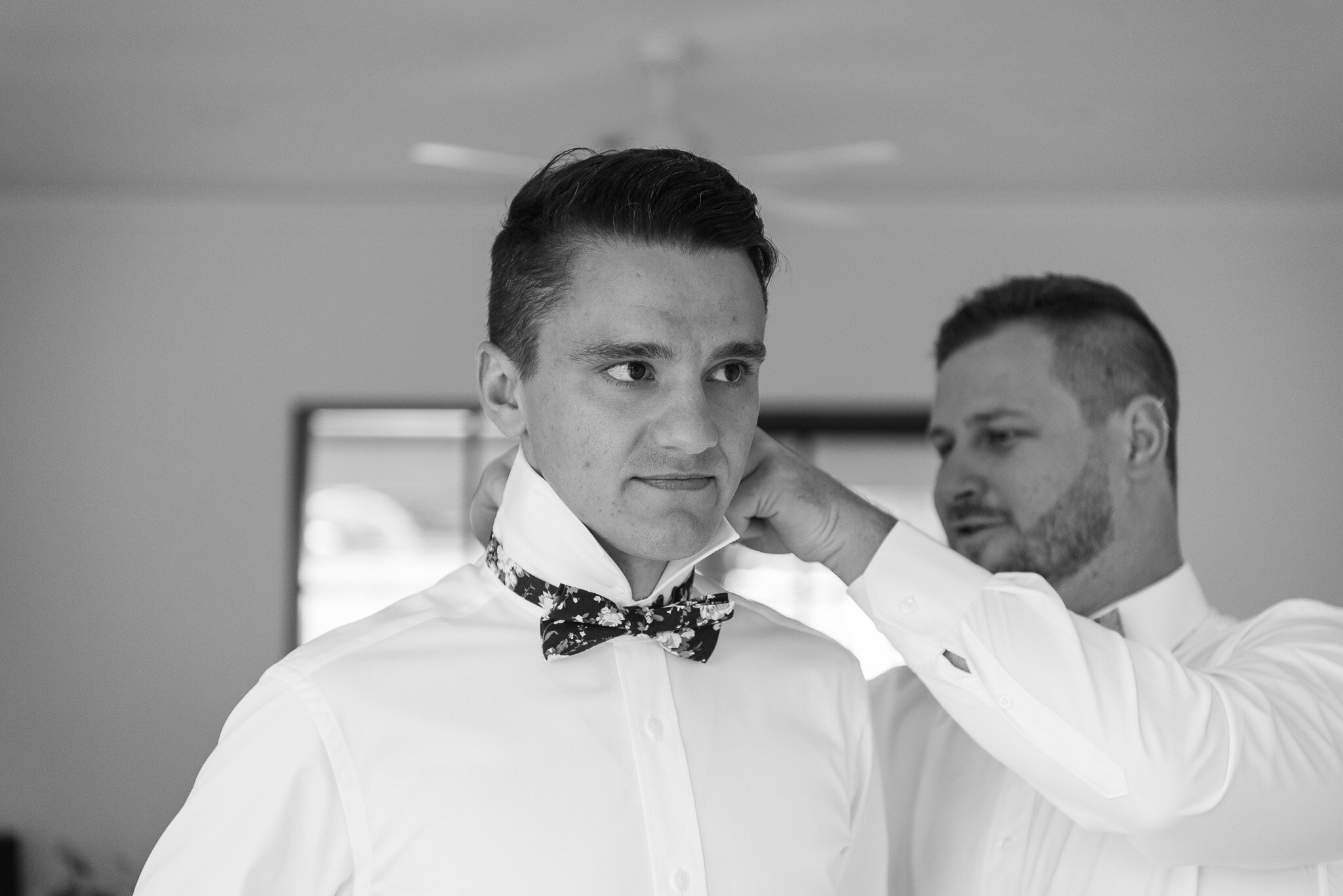 Bride Prep -
Allow 1 hour to 90 minutes
Next up is bridal prep. You ideally want your photographer to arrive at your location as your makeup and hair is almost finished. This allows enough time for us to get some getting ready shots and then allows you enough time to get dressed and get some nice family photos before you leave for the ceremony. One thing to remember is how long it takes for you to put your dress on. Some dresses are easy and simple to put on and others can take a while to do up all the buttons.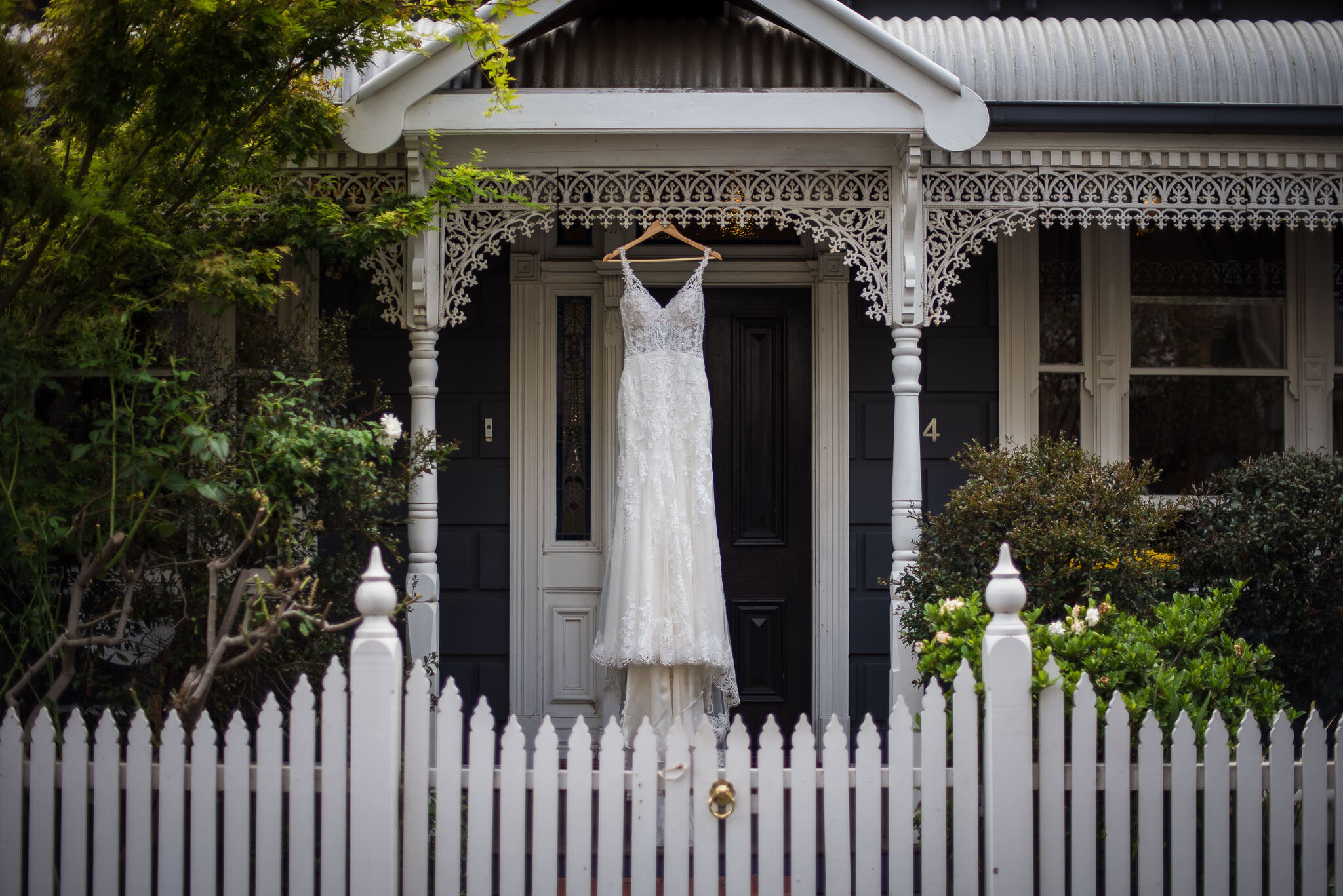 First Look -
Allow 1 hour
This part of the day is totally optional and up to you as a couple. I generally recommend this if you are having a late ceremony or you want to head straight to your reception as it allows you to get your photos done before the ceremony. This also helps some couples relax before the ceremony and get rid of some of that nervous energy. It can also give you a good opportunity to get some more photos done in a different location to your portrait session.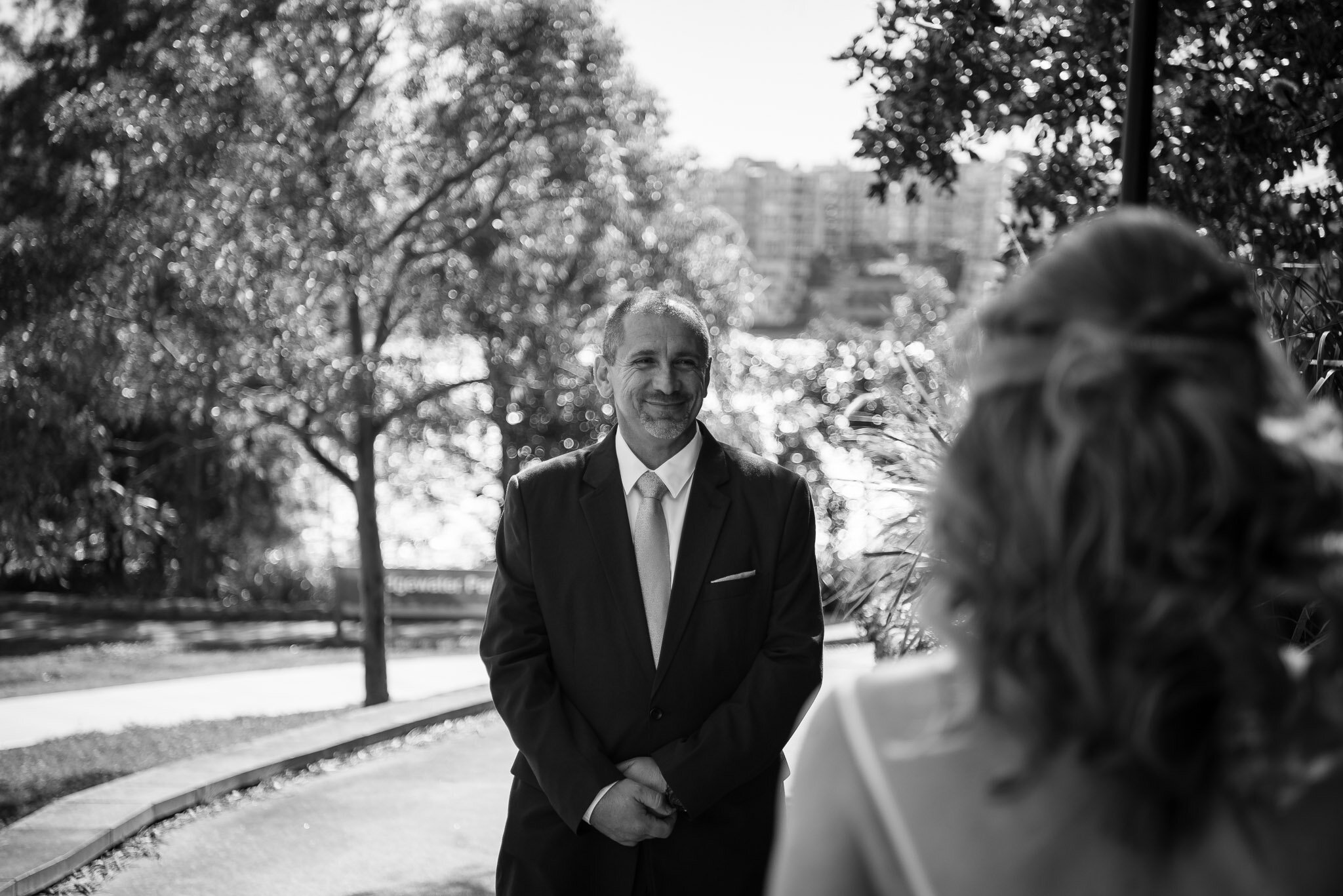 Ceremony -
Allow 1 hour to 90 minutes, depending on if you are having a civil ceremony or a religious service
This is where it all happens and where you finally get to be married. No matter what type of ceremony you are having some I like to build in extra time here because let's face it you will be late. To get the most out of your day and the best lighting an ideal start time for winter is 2pm and for summer/daylight savings its 4pm. You should also allow enough time for everyone to say congratulations straight after the ceremony.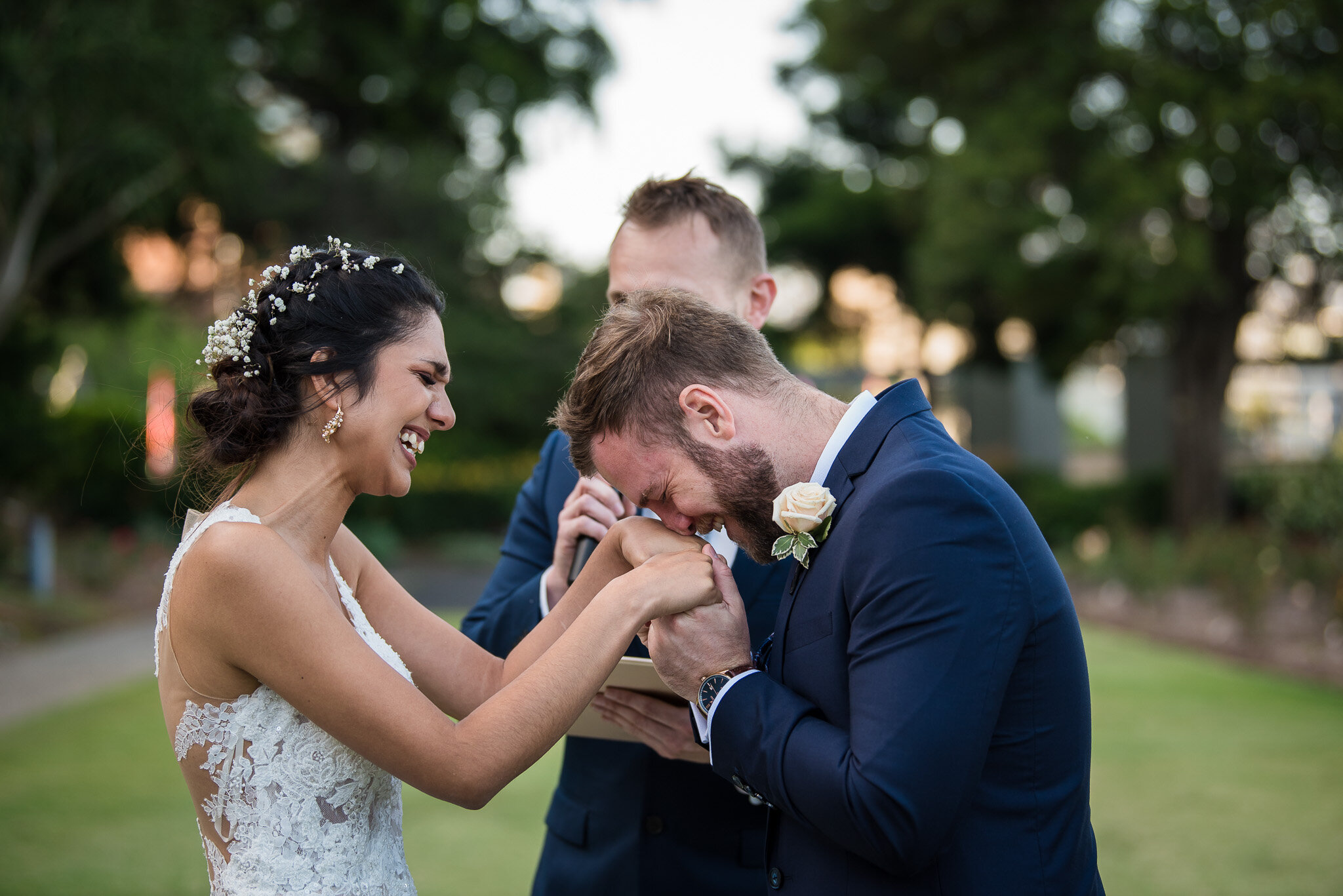 Family Photos -
Allow 30 minutes
This is the time for all the formal photos with your family and friends. I like to do a full group photo immediately after the ceremony and then break into family photos. It is a good idea to prepare a list of family groups you would like photographed before your wedding day so we can jump straight into it and ensure nobody gets missed. I would also advise limiting the amount of family photos to around 10 or 12 so that it doesn't take up too much time. It can help to nominate someone from each side of the family to round people up as they tend to walk off after the ceremony has finished.
Wedding Portraits -
Allow at least 1 hour to 90 minutes
During this time we will capture both yourselves and your wedding party. I like to get the entire wedding party photos done first so that they can then go off and enjoy the party and it also gives you some time alone as a couple. I think this is important on your wedding day as it is most likely the only time that you will be alone, so it is a good opportunity to just take a moment to take it all in. Depending on where you are having your ceremony and reception you might need to travel to another location or locations for your photos. If you are planning on travelling off site to get your photos taken you will need to allow extra time for travel.
I recommend you plan to take your wedding portraits around golden hour (the last hour before sunset), as this is the best time of the day for lighting. As your wedding photographer I can advise you what time this will be for your wedding date and help you to plan this so that you make the most of the light. If you are having a summer wedding, you may want to plan to duck out of your reception for 20 minutes so that you don't miss out on those sunset photos.
Reception -
Allow at least 3 hours
This is where everyone can relax and have some serious fun. Key things to remember in here are, what time do you want to have your speeches, cut the cake and first dance. Ideally try and get these to all happen within the first 2 hours of your reception, so that all of the formalities are out of the way and you can then party on with everyone. I usually plan to stay until about 3 hours into the reception, as this gives you enough time for coverage of the formalities and also some party dance floor shots.
Also take into consideration if you want an exit photo, as this will increase the amount of hours of coverage you will need for photography on the day.
Obviously everyone's wedding day is different and will require different timelines and you may not want all parts of the day covered, but I hope this has helped you to plan your wedding day photography timeline. If you would like to know more about my Wedding Photography Packages please check out the link below. I would love to hear from you and help you plan the best photography coverage for your day.